Go to

RVsitebuilder 7.
Bookmark : Page bookmark or page anchor is a link within a page, add it to jump to a specific location on the same page. These links work together in pairs. One is the Go-To Target hyperlink and the other is the Destination Bookmark.
1. Go to "Content" menu.
2. Create a Bookmark Target (Bookmark Name).
Select

a place in your document where you want to insert a bookmark.

Insert -> Link -> Bookmark Target.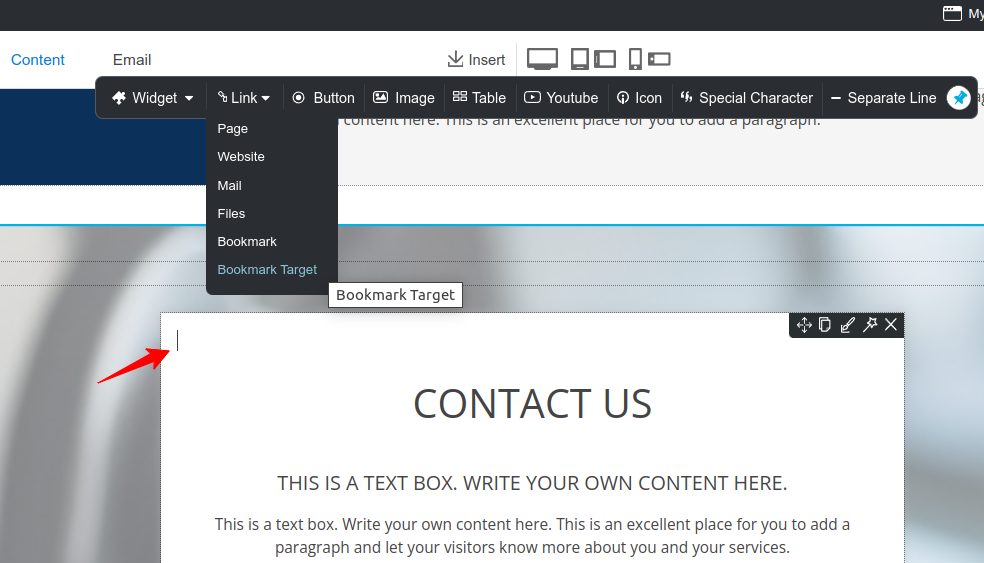 Create a bookmark name in a text box.


(For example: Contact)

Click "OK".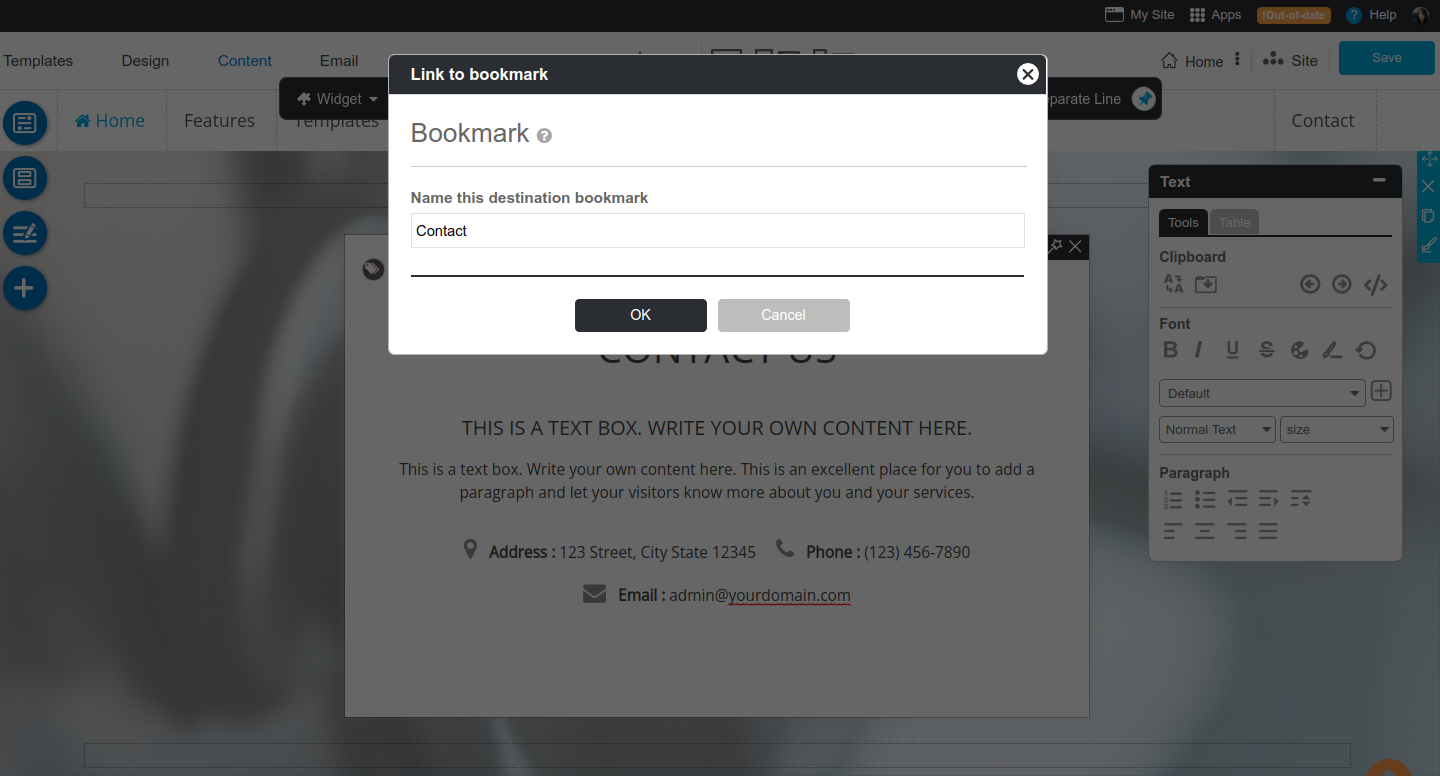 Display icon of Bookmark.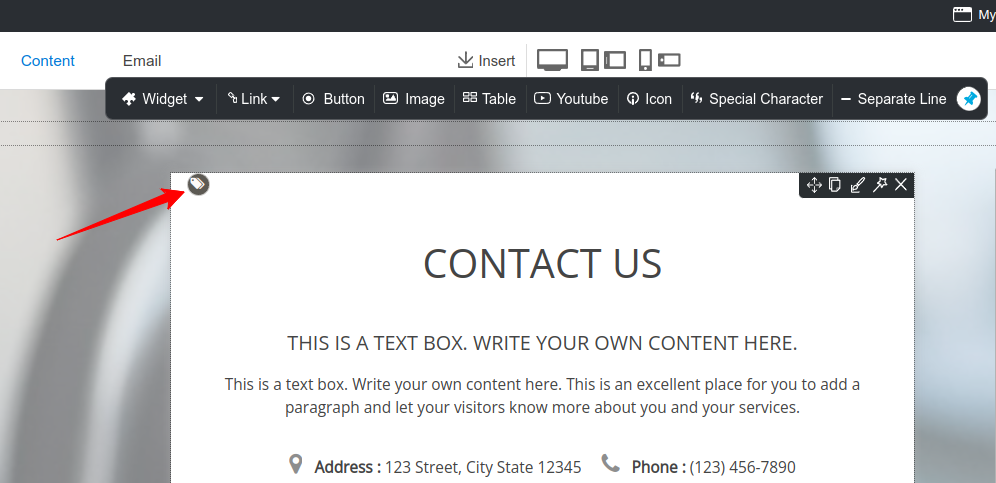 3. Add text and Link to a bookmark.
Add the content.

(For example: Go to Contact Section)

Select the text or object you want to use as a hyperlink,

and

then
click

Insert

-

> Link

-

> Bookmark

.
Under

"Choose a destination bookmark"

,

select a bookmark name, and then click "OK".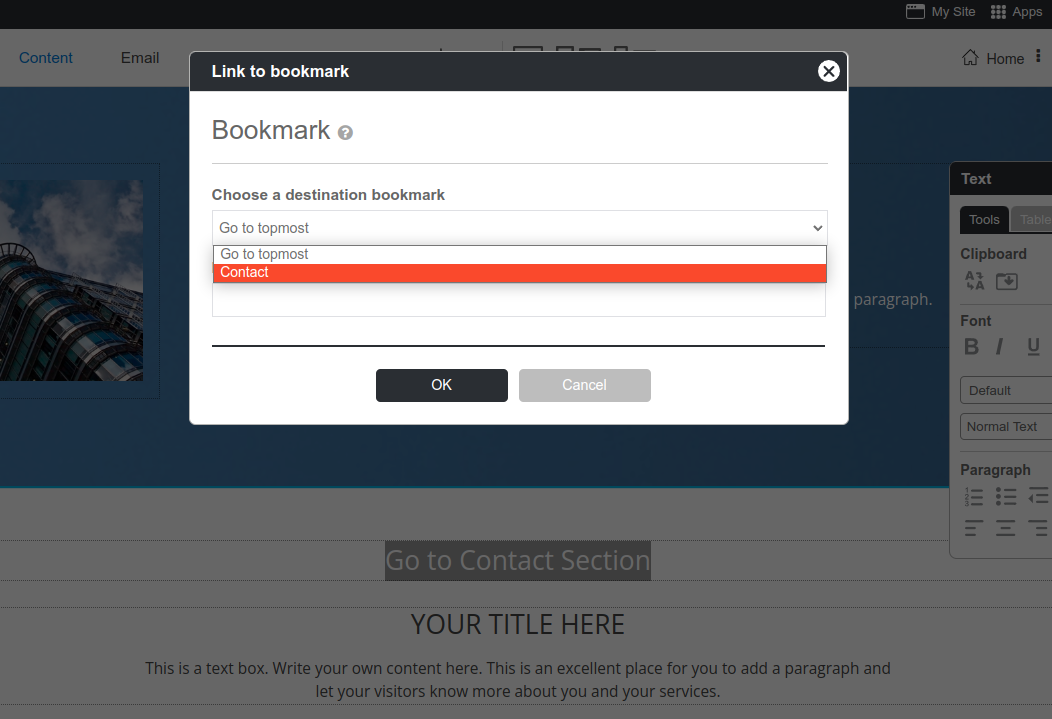 4. Review on your website.
Click "Go to Contact Section".