SEO strategy nowadays is not only to do the meta tag in order to get ranked in google. And as google nowadays has improved its algorithm in website ranking, so it becomes more focus on Page Title or content, related to what popular searched from global searchers.
And in RVsitebuilder, we provide places to insert meta tag and meta description for users. This might be only a little help. But all the rest of being ranked in google, it's about SEO strategies as explained above.
To insert your Page Title and Page Description, click on 3-dots and select SEO.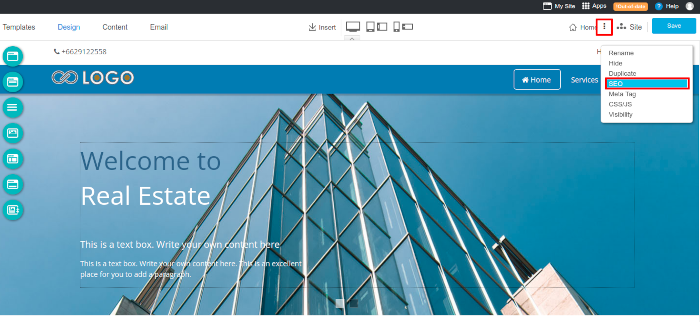 Slide the Auto/Custom switch to the right to customize Title and Description of the page. Fills your Page Title and Page Description in the box.
Don't forget to click Save.