Welcome back for a Member Page! As we cut it out on RVsitebuilder 6, but for RVsitebuilder 7, it comes back! Set a page for privilege access for those who have login information as a member.
Now a Member page feature, we will call as a visibility function which you can set it for each page. Let see!
1. Click Site icon on the right corner.
2. Go to Pages.
3. Click 3dots behind your page and select Visibility.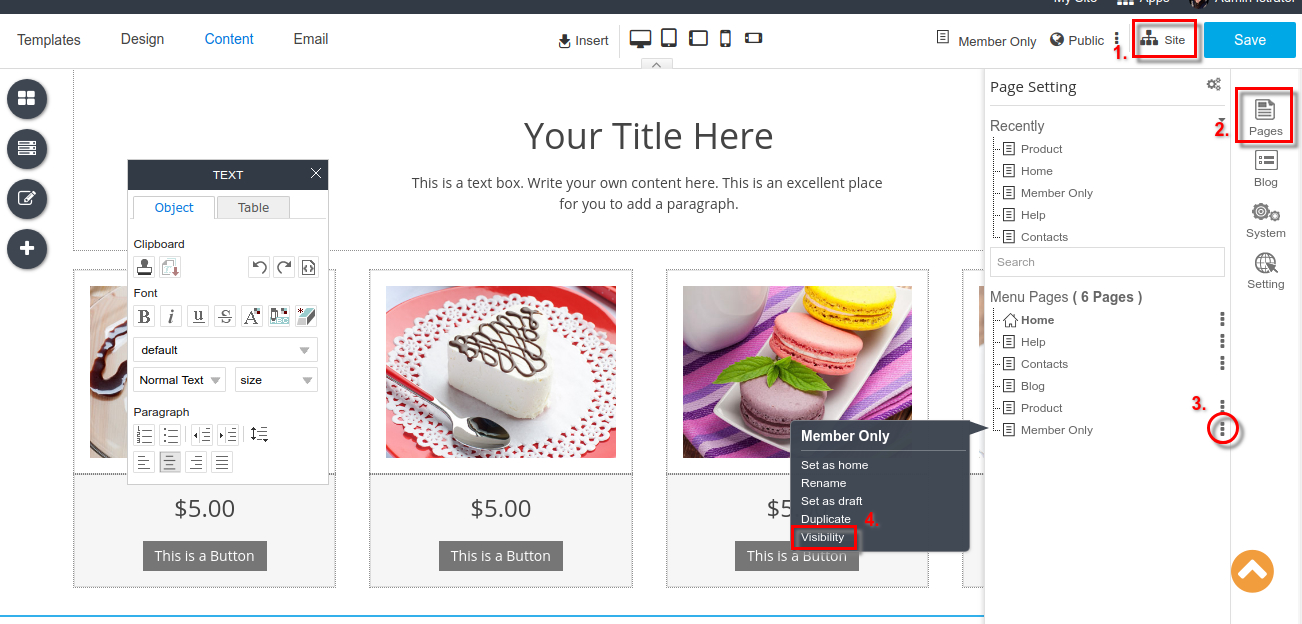 4. On Page Management, go to Visibility Tab and slide to custom for choosing a visibility and Save.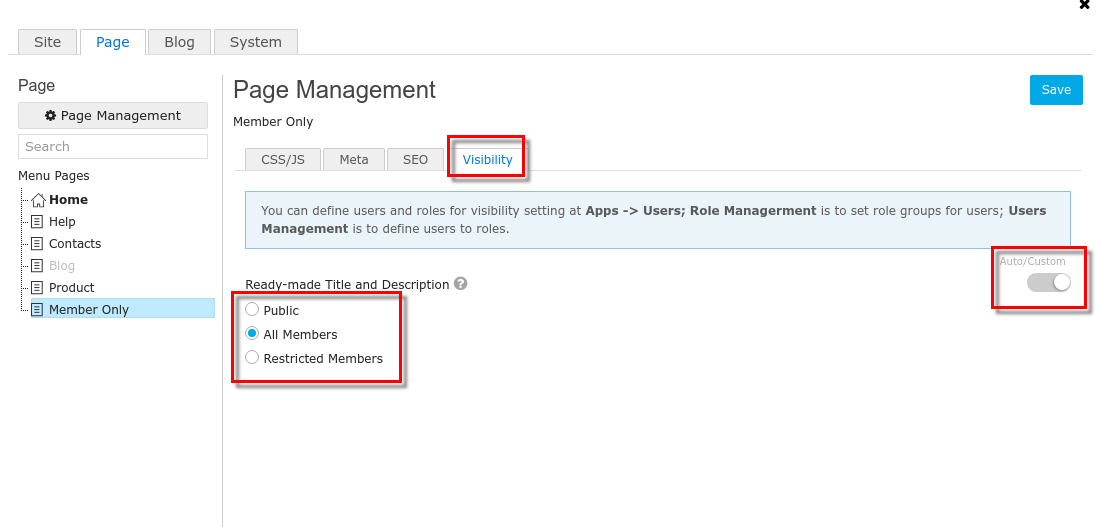 Public - All visitors can access.
All Member - Only visitors who register on your website can access.
Restrict Members - Only group user you select can access.