On the top menu and footer area, it will show your phone number which you can enable a Click to Call function. If you enable this function, the visitors who access your website on mobile and click a phone number, it will directly call to your phone number.
Format phone number
You may insert your country code before your phone number. For example
+66 is a country code for Thailand
29122558 is your phone number
You need to insert +6629122558, and checkbox for Click to Call
You can find the list of List of country calling codes here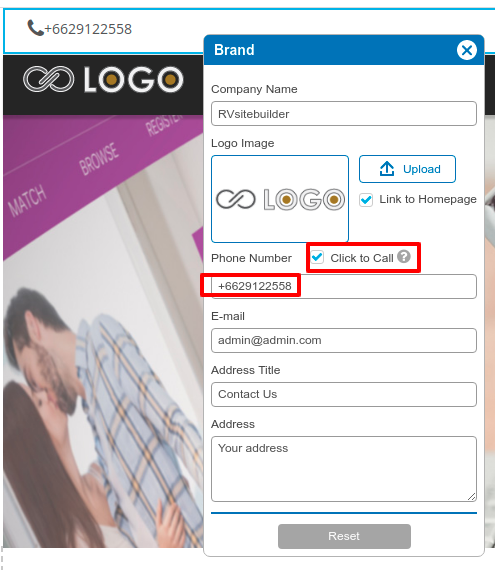 When visitors touch on your phone number, it will request an immediate connection with your number in real-time either by phone call.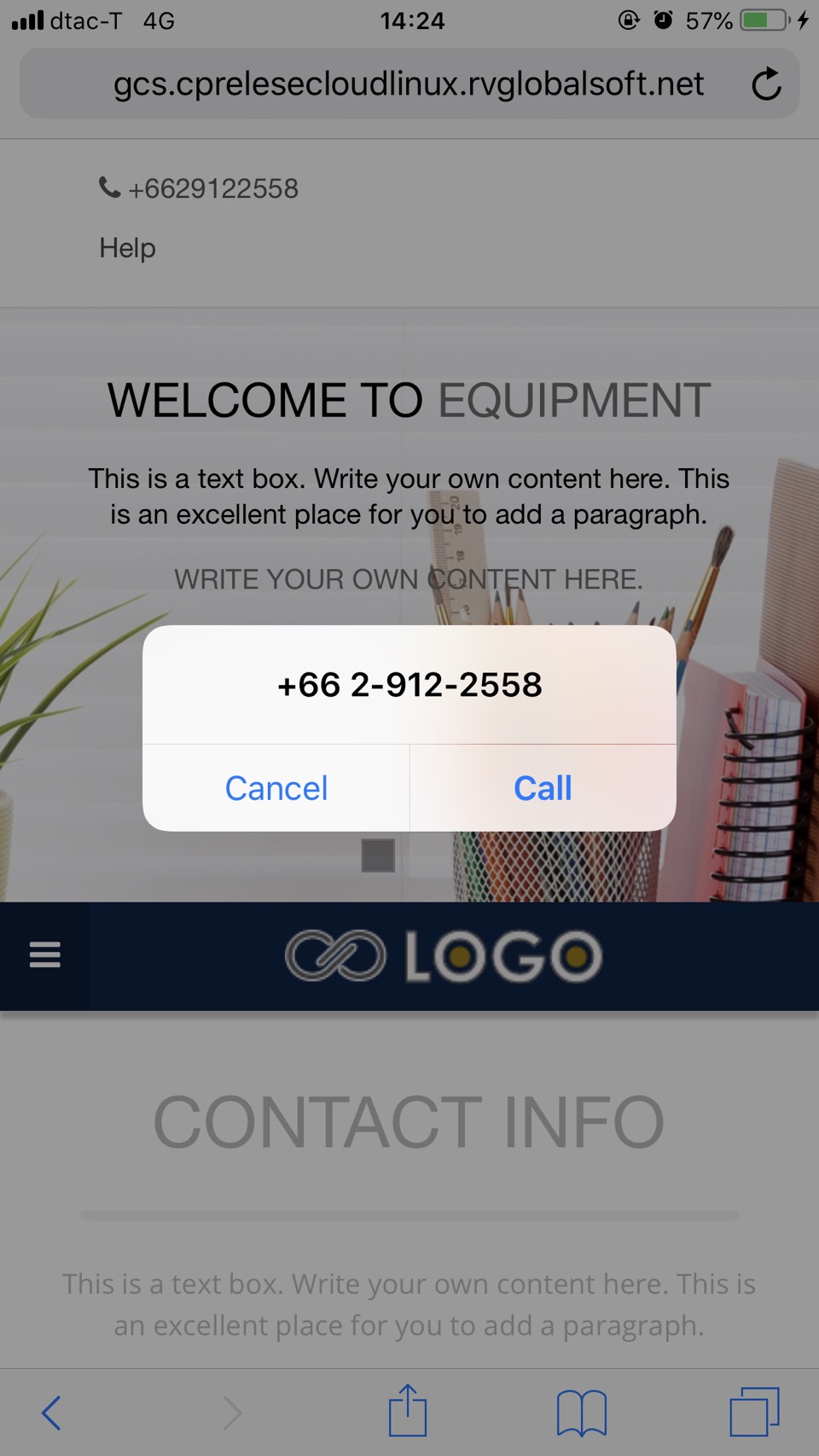 =================================