Making your website to be more creative, modern and unique with your own website theme.
Colour is such an important thing for making people recognize your brand. So, making a website with the color combination is the best way to mesmerize visitors!
First, adjust your Font style
RVsitebuilder 7 provides you 12 font color schemes. You can choose or customize your own.
1. On step Design, click the Website menu.
2. You can set font size which will affect to Font Body only.
3. Choosing or customize your font color scheme as you need. We divided into 4 part: Heading Color, Font Color (Body Only), Font link color, Font Link Hover Color.
4. Don't forget to click Apply.
Noted: To select a theme color, it will reset both font color and background color.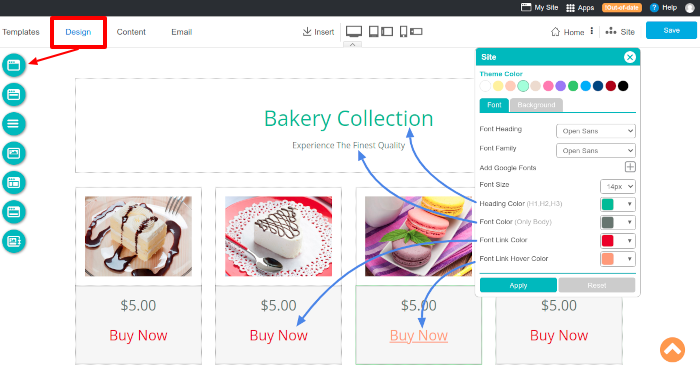 Second, let change the background color
1. Selecting the Background tab and slide to disable Fluid (Fill screen) to show a background.
2. Choosing the color. You can also choose the gradient background for making more beautiful.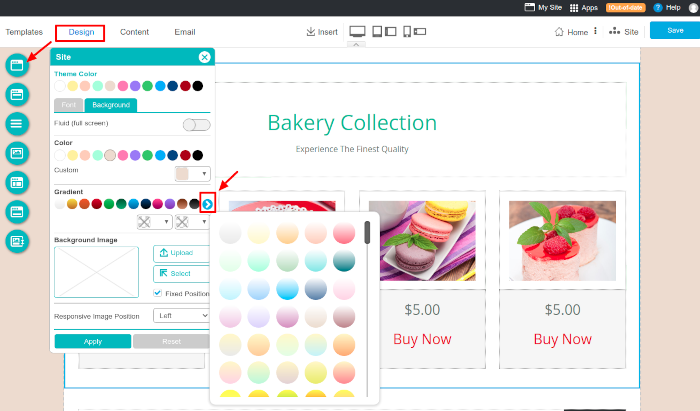 3. You can also insert a background image by uploading from your computer or selecting from the image which we provide
Uploading from your computer.
3.1 Click Upload button.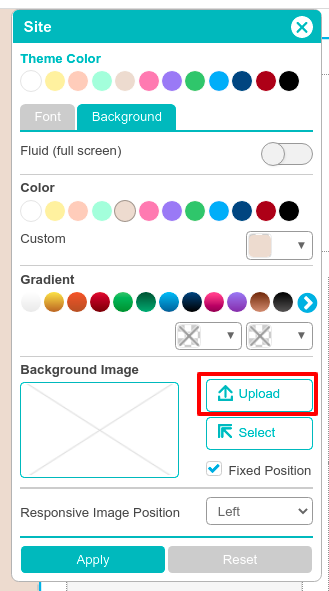 3.2 Drag and drop an image file or browse on your device.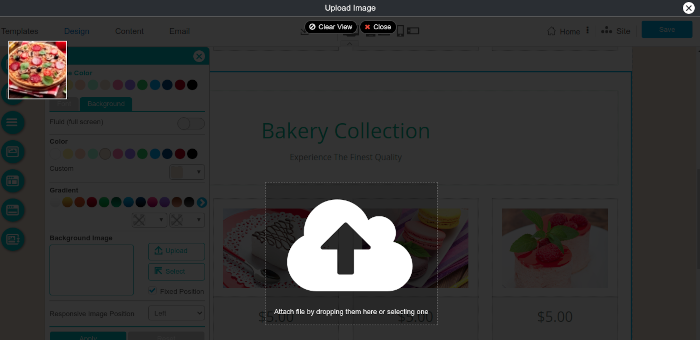 3.3 Select an image on your Image Manager, then click Apply.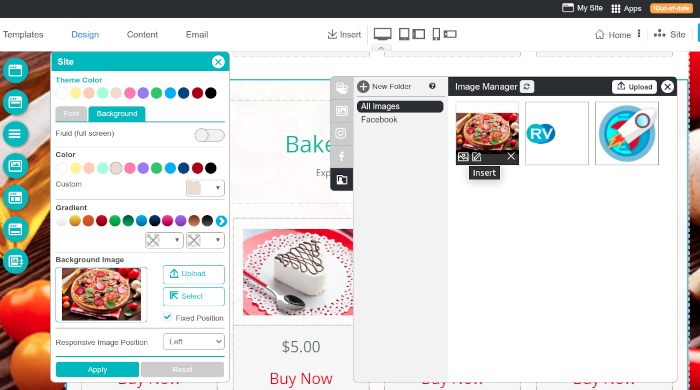 ====================