If you get an error/issue that your visitor/member can't submit, submit form error 500, or receive an email or email can't send out from your account. Please follow us the step to check your email configuration
You may check a current email service you are using with your hosting provider.
If your current setting is Sendmail, kindly recheck an Email Sender by
1. Go to Member Apps.
2. Select an administrator account.
3. Recheck on Email Address.
=================================================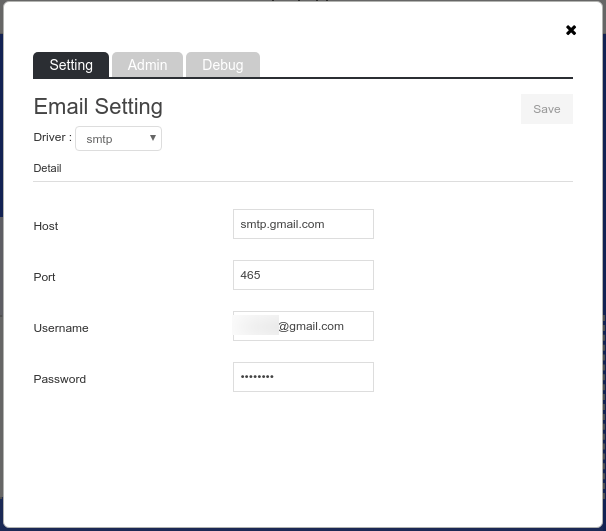 1. An RVsitebuilder email default configuration is Sendmail, If you are using SMTP, you need to change an Email Service on Email Setting to SMTP.
2. Recheck information to be correct.
3. Enable SMTP Authentication on Port 25.
4. In case SMTP Authentication through plaintext is disabled
- Securely send emails using Secure Sockets Layer (SSL) by enabling Port 465.
- Using Port 25 and encrypt a password on a Mail client
5. If you not sure about your Email information, please contact your hosting provider.
=================================================