A feature to disable Powered by icon will be included in RVsitebuilder CMS soon. Now you can remove it manually by domain name with the following guide:
1. Go to cPanel -> File Manager -> /home/<user>/ -> rvsitebuildercms -> Domain Name folder -> .env
/home/<cpuser>/rvsitebuildercms/<sitename>/.env
2. Go to cPanel -> phpMyadmin.
At the database you got from number 1, table "core_footer.
Edit column content_view and content_edit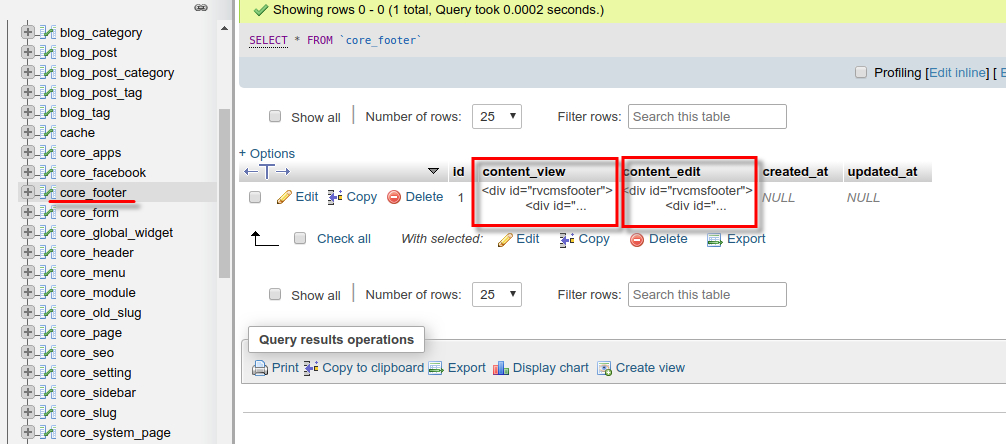 4.Find "[[POWERED]]" and remove it.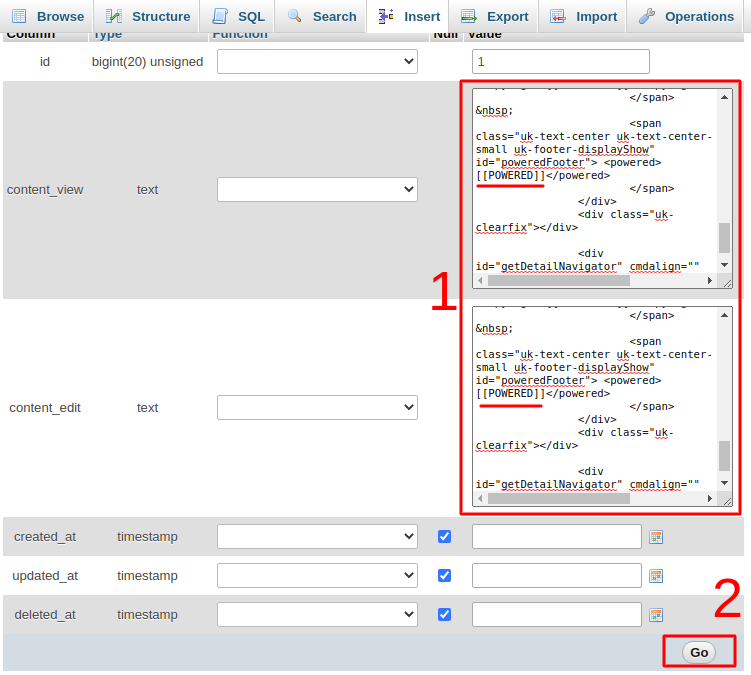 5. If you update the website content or change footer of the website, you have to do this steps again.