If you copy content from an external source, paste to RVsitebuilder editor but the text includes HTML code or the fonts were all screwed up.
A tip for avoiding a broken webpage.
1. Copy a content when you paste on RVsitebuilder project please using Ctrl+Shift+V to clear a format.
2. In case you are using Google Chrome, right-click and select Paste as plain text function.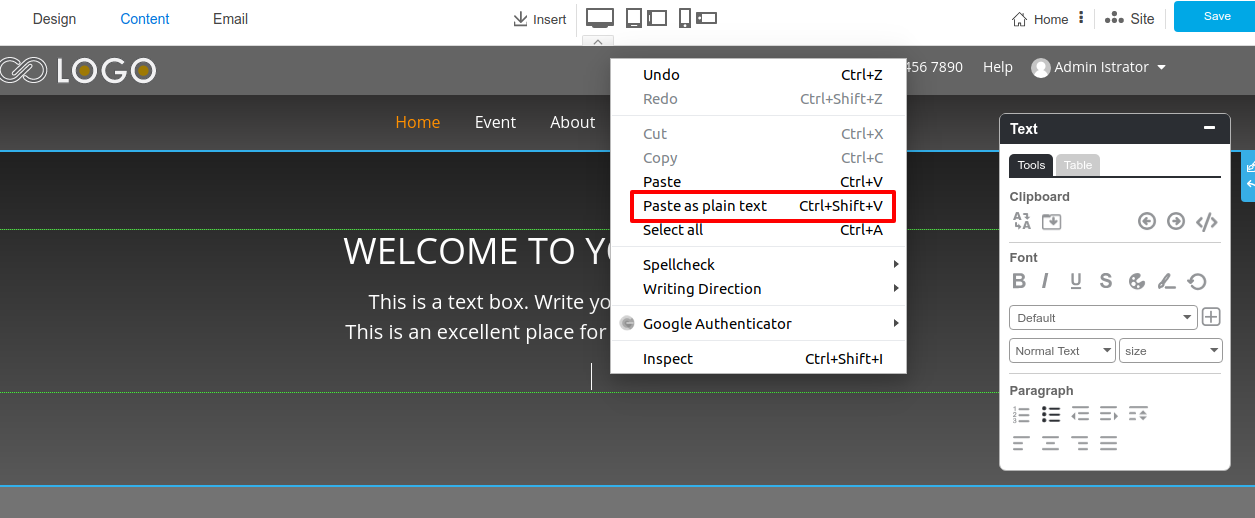 3. Clearing format by pasting on Notepad++ or text cleaner format tool such as TextCleanr, StripHTML.
==============================