You can add an image or company logo to display on browser in Site Config.
1. In Content Editor, click "Site" on the Right menu.
2. Click "Page Management" icon.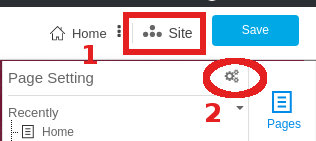 3. When Site Config window pops up, click on Site.
4. Select "Favicon" tab to upload your image in .jpg, .jpeg, .png, .gif, or ico .