Problem
You're updating RVsitebuilder on your domain name from version7.3 to 7.4, but it returns the error.





Solution:

1. Go to File Manager and create file .needrepair
/rvsitebuildercms/<your-domain.com>/.needrepair
2. Back to control panel click icon RVsitebuilder 7 and click Repair to install latest version



3. After the Repair is successful.
4. Back to RVsitebuilder to update version again, click Update Now. The update will be successful in few minuets.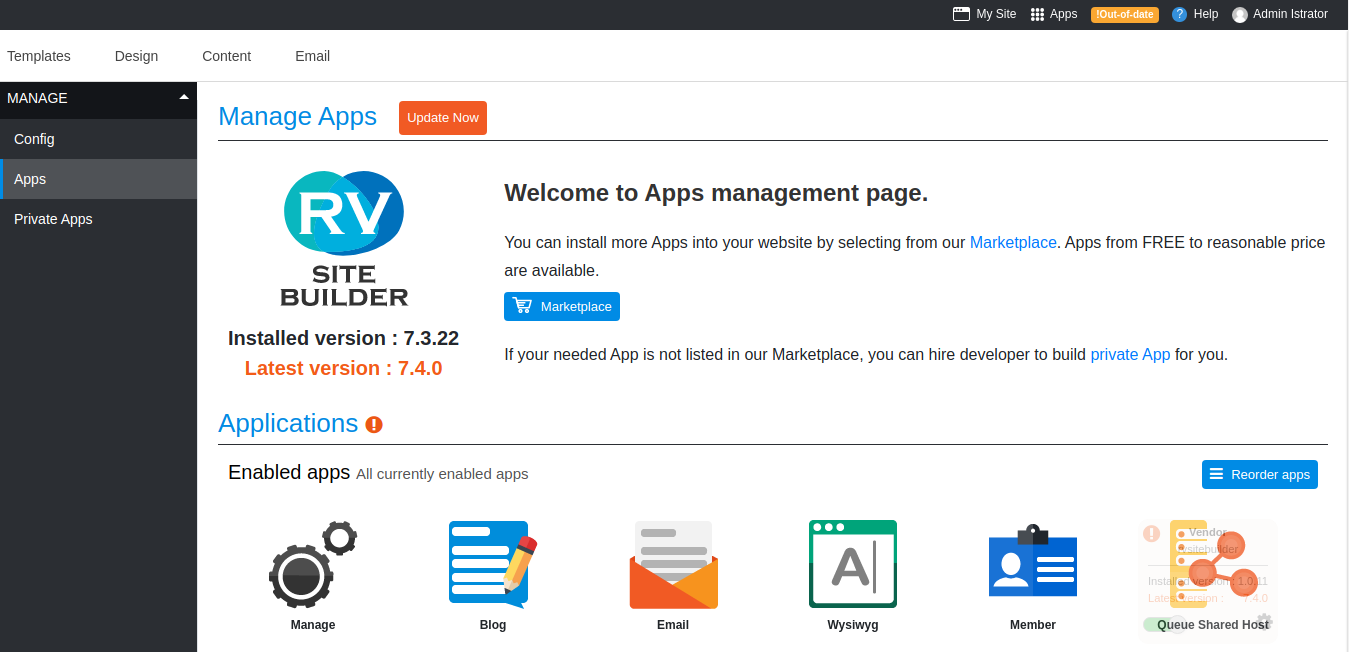 ==========================