Problem
When you create a website, it error.
Error: Please allow extension : fileinfo
Reason
RVsitebuilder requires PHP extension "fileinfo" to enable but it's disabled for your domain name.
Solution
Just simply enable PHP extension for alt-php (CloudLinux)
1. Login to your cPanel
2. Go to PHP Selector | extensions feature (If this feature doesn't available on your cPanel account, please ask your hosting provider to enable this function)
3. Select "fileinfo" extension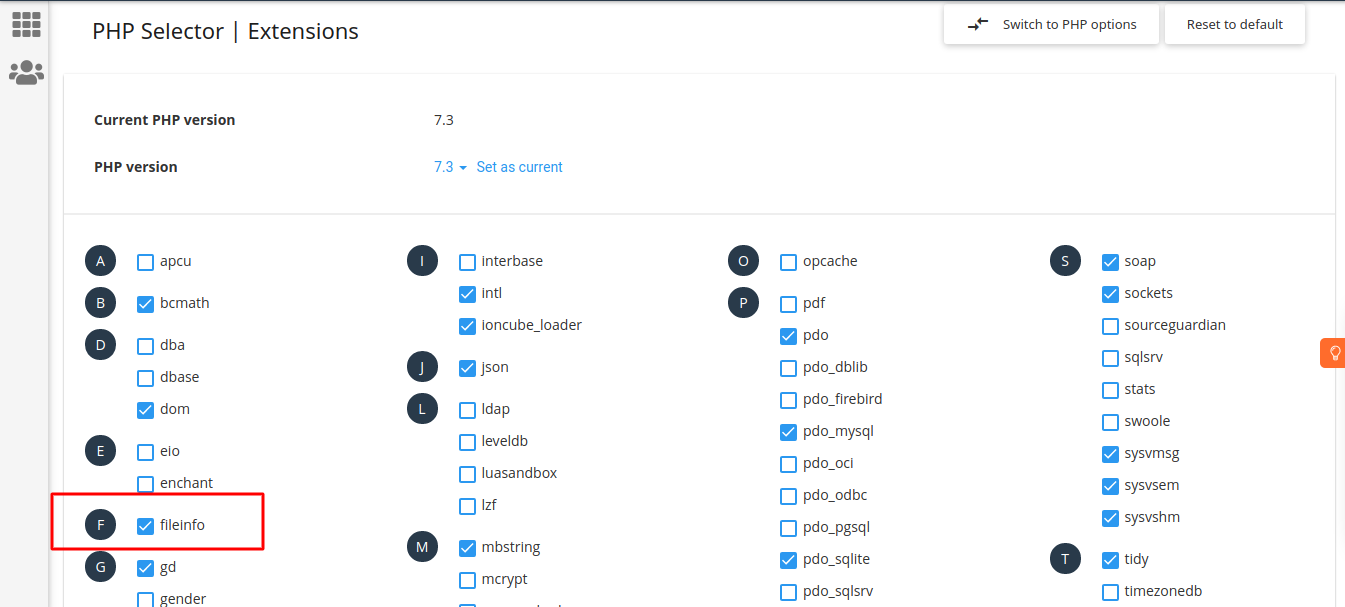 4. Go back to RVsitebuilder 7 to create site again.