How to show YouTube Video in a fancy lightbox (popup), To apply this component, add the data-uk-lightbox attribute to an anchor linking to the YouTube you wish to display.
See easy guide below.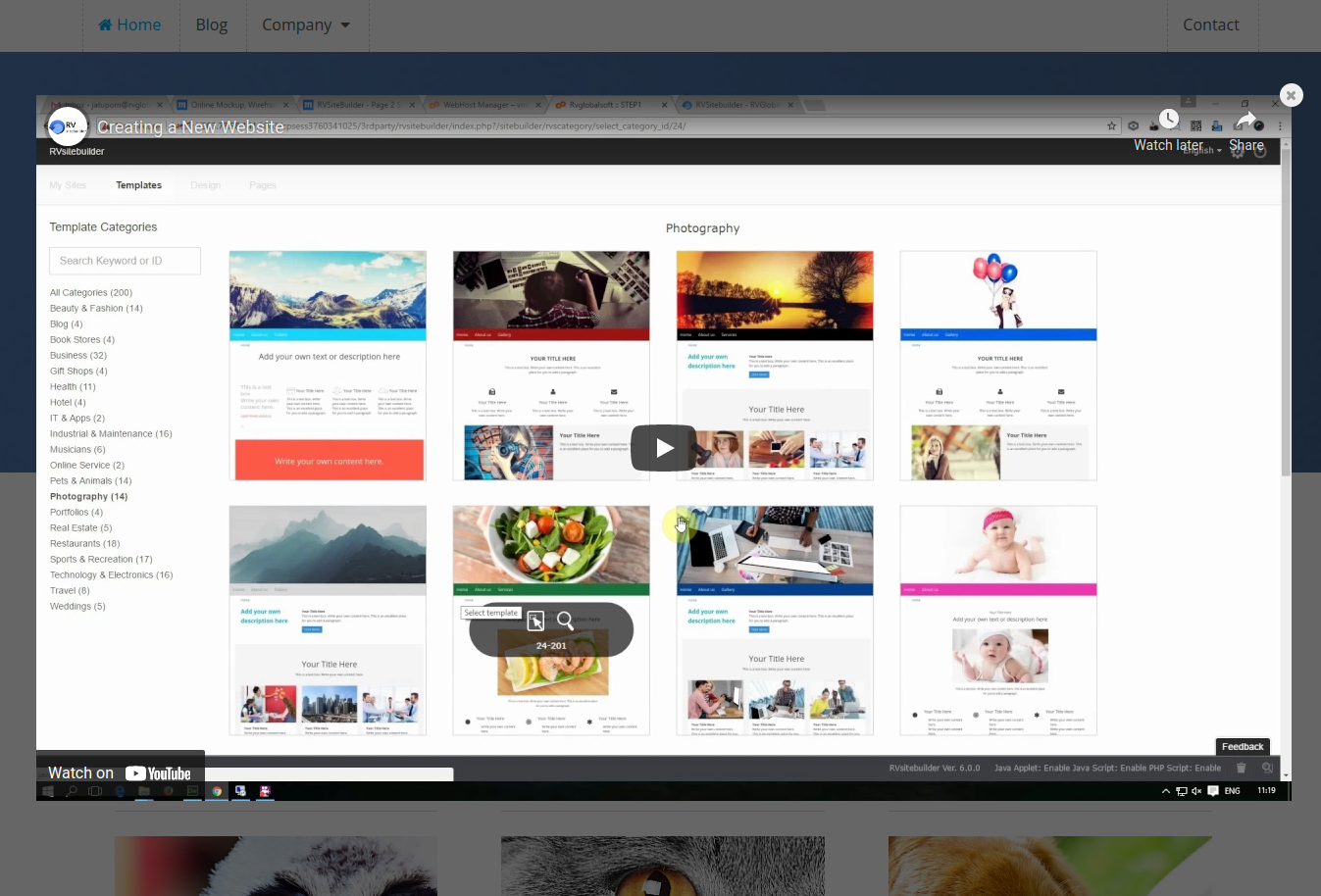 1. Create a button: Go to Insert -> click Button, then click the Style tab on the Button Settings panel.
2. Select the Button style.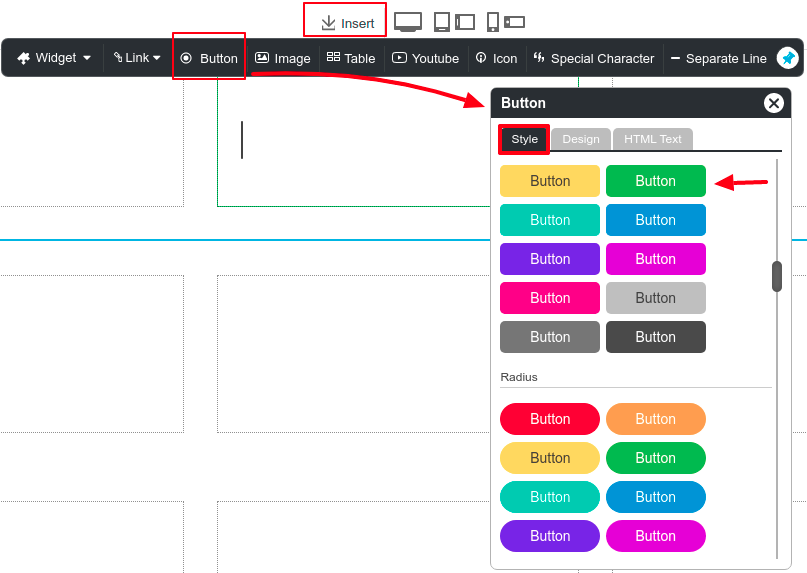 3. Click the HTML Text tab, then change text to such as "Click Video".
Close the Button Settings panel.


4. Add Hyperlink: Click the button you jut added -> Click the Edit Link icon, then click Website (External URL) to open the Link to website settings panel.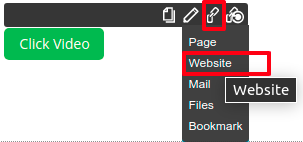 5. Copy URL: Open your YouTube in browser, then copy the URL from YouTube.
(Copy the URL from the address bar or Click a Share button, then click COPY)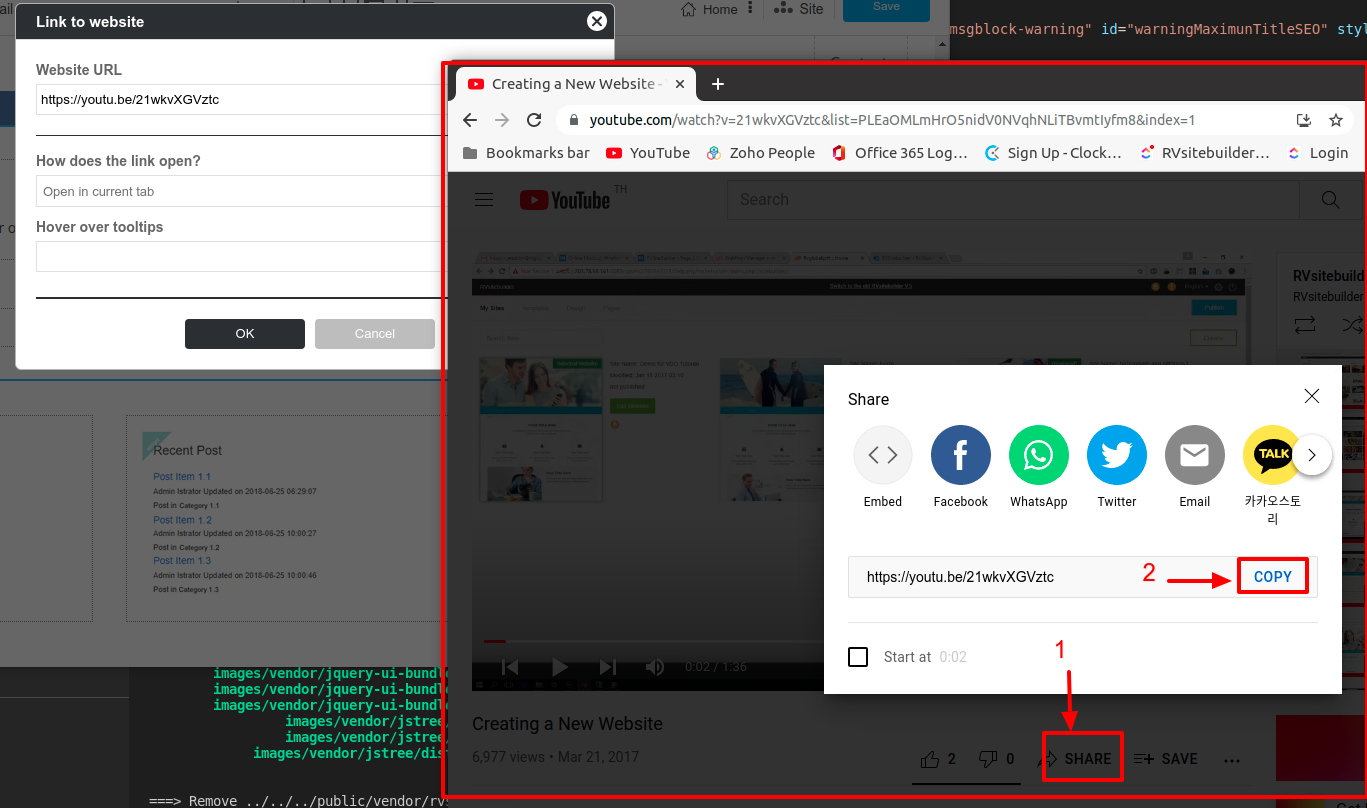 6. Go to RVsitebuilder CMS: Paste it into the text box, then click OK.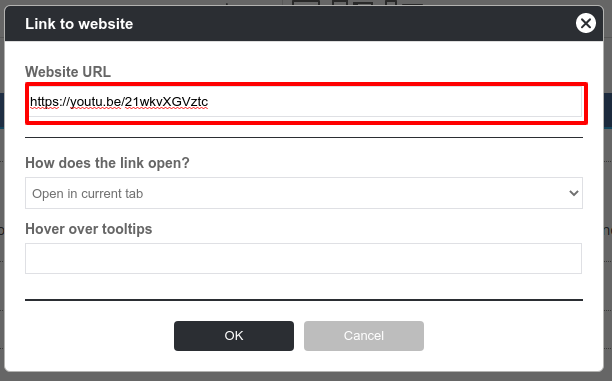 7. Add Source Code: Click the button, then click the Html Mode icon on the Text Settings panel.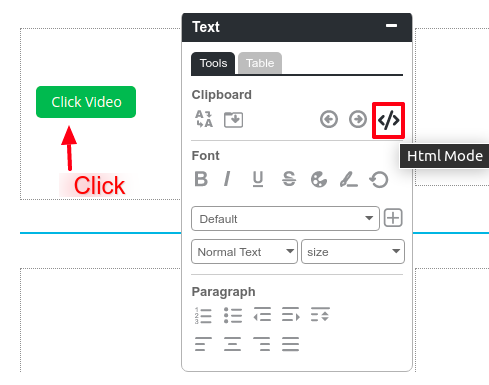 8. Find the code tag <a hrefs="xxxxx"> and enter the code data-uk-lightbox="" as shown below, then click Ok.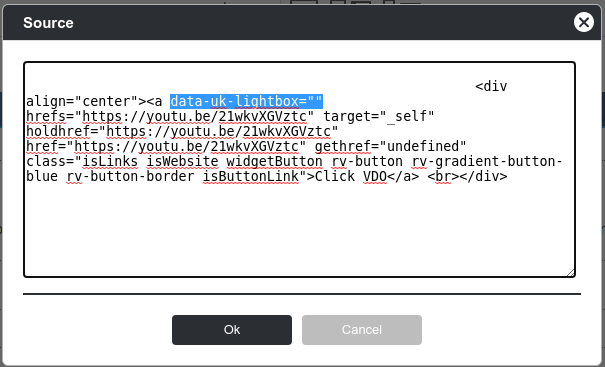 9. Review: Save this page and review it on your website.
-------------------------------------------------------------------------------------