Problem: You see the following error when you're trying to restore a project.
Cannot restore file size over 105M.





Solution: It has to be done by server admin. If you don't have privilege to access to WHM, please contact your host provider to do this for you.
1. Login to the WHM.
2. Navigate to "Server Configuration » Tweak Settings".
3. Navigate to PHP in Tweak settings.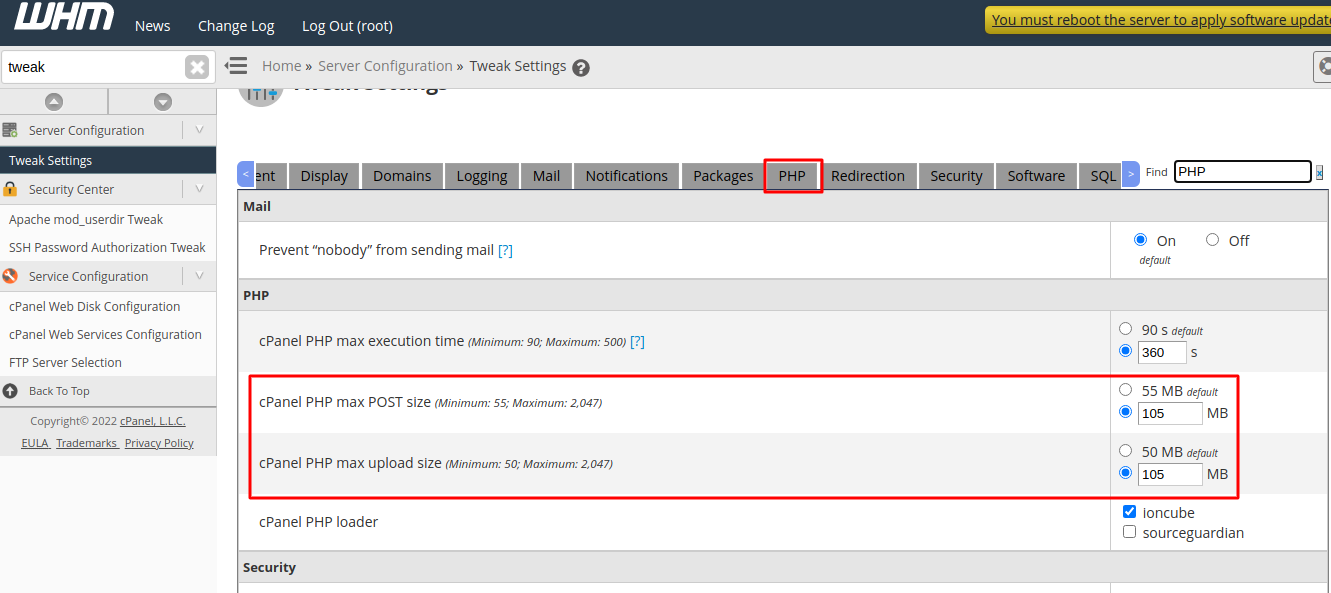 4. Change cPanel max POST size values and cPanel max upload size values and save it.

DONE