An error occurs when create a new site in RVsitebuilder 7.
Error
- Prepare Installer : OK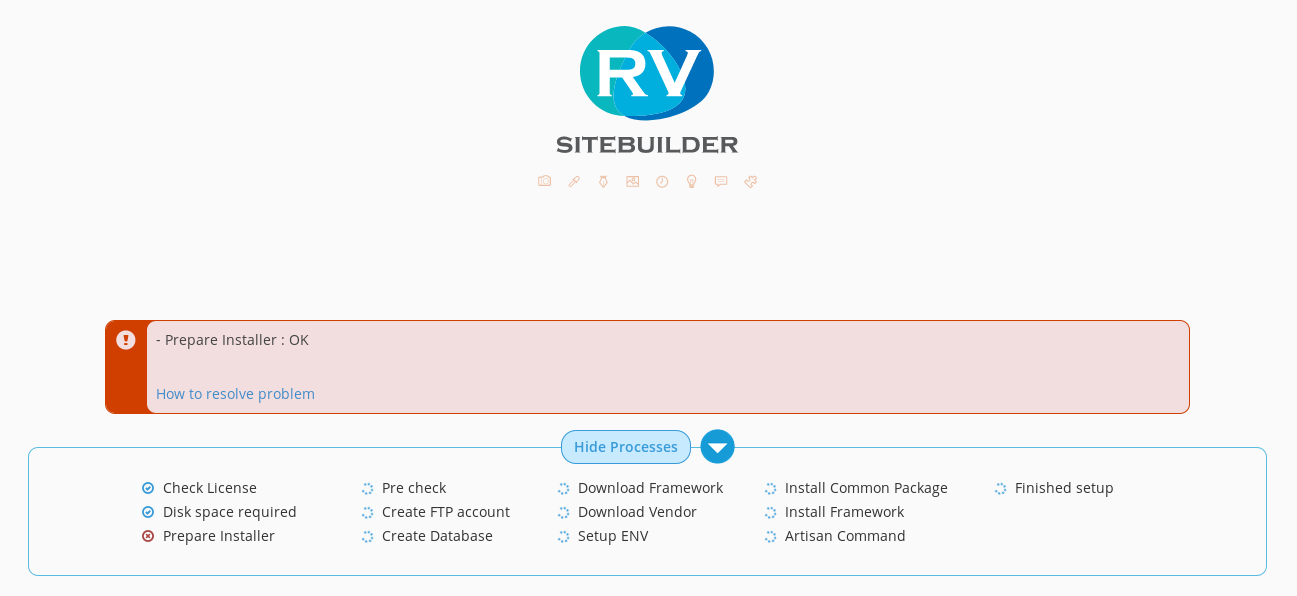 Possible reason
Some configuration on your account may not follow the requirements.
Solution
Make account configurations to be matched with RVSitebuilder requirements:
PHP version 7.1 or 7.2
PHP extensions; 'mysqlnd','pdo','gd','curl','iconv','mbstring','zip','json'.
Once these confogurations are matched, to create site will continue perfectly.