You can add Cookies Consent bar on your website by this guide.
1. Generate Cookies Consent from an external online service. By then you will get a script such as:
*It's domain name related so you cannot copy this script to use with your website.
<script type="text/javascript" src="//www.xxxxxxxxxxxxxxxxxx.com/public/cookie-consent/3.1.0/cookie-consent.js"></script>
<script type="text/javascript">
document.addEventListener('DOMContentLoaded', function () {
cookieconsent.run({"notice_banner_type":"headline","consent_type":"express","palette":"dark","language":"en","website_name":"https://xxxxxxxxxxxxxxxx.com/","cookies_policy_url":"https://xxxxxxxxxxxxxxxx.com/privacy-policy"});
});
</script>
<!-- End Cookie Consent -->
2. Go to edit your website, on Content editor, click Site -> Setting -> Site Setting, then click "Gear Icon".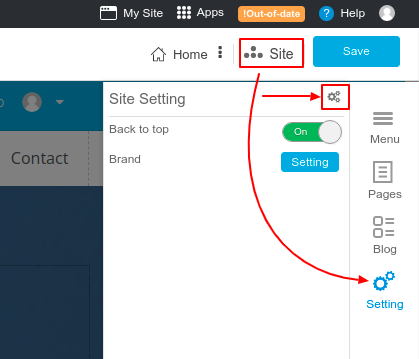 3. On Site Config panel, make sure it stays on Config -> CMS. Click on CSS/JS tab, and insert the script in JavaScript box, and save it.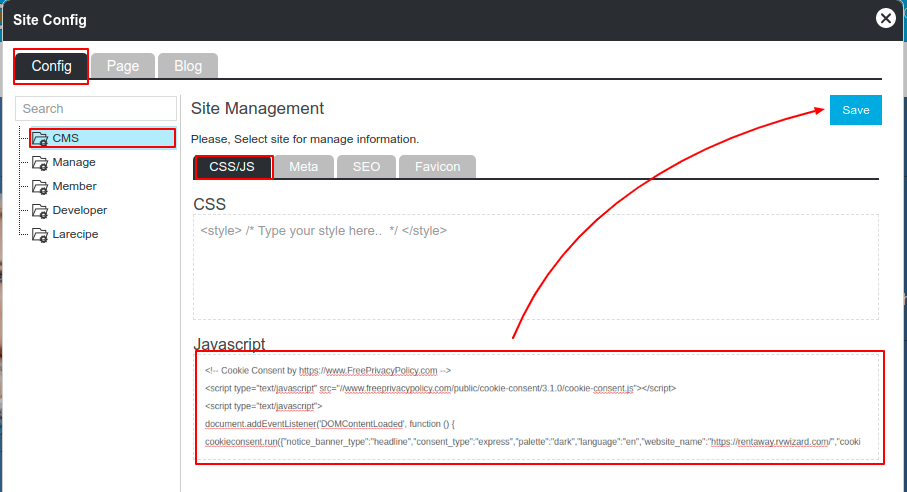 =============================