Banner images will appear on every page since you select Template and custom your website banner.
But in some need, you may want to disable Banner images on some pages. You can use No Banner feature to disable in each page.
1. Navigate to the page you want to disable Banner.
2. By hovering on Banner area, a tool will appear and ask you for "Custom this Banner?". Click on it to edit Banner for THIS PAGE.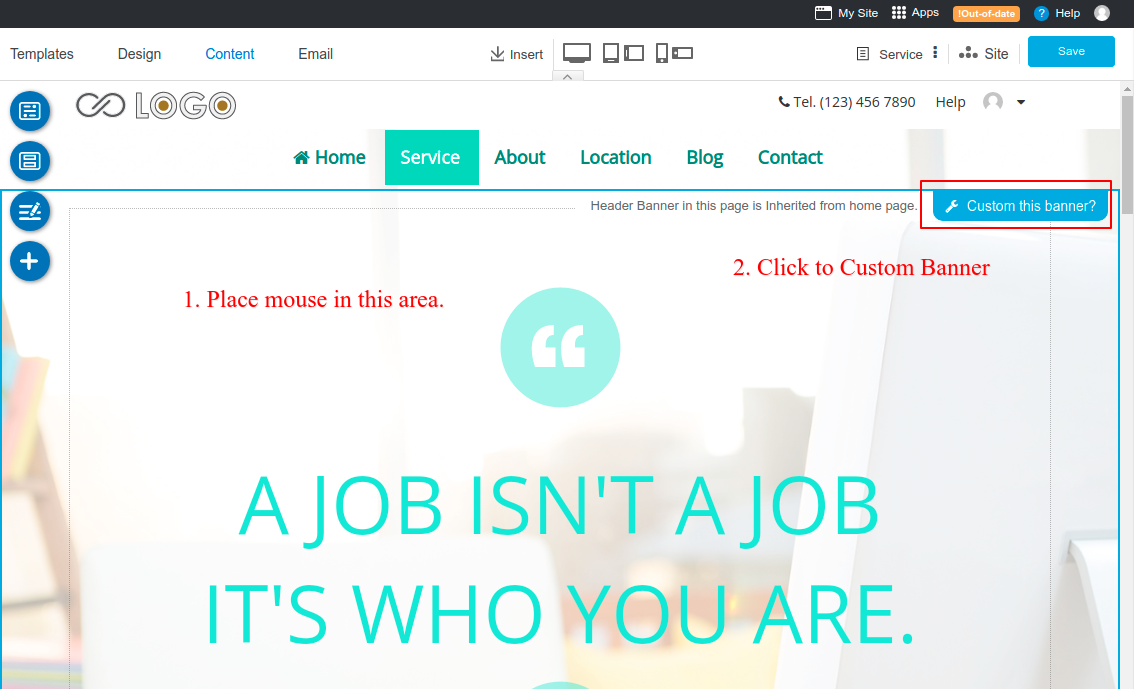 3. In the Banner setting panel;
1) Toggle the "No Banner" to On.
2) Save.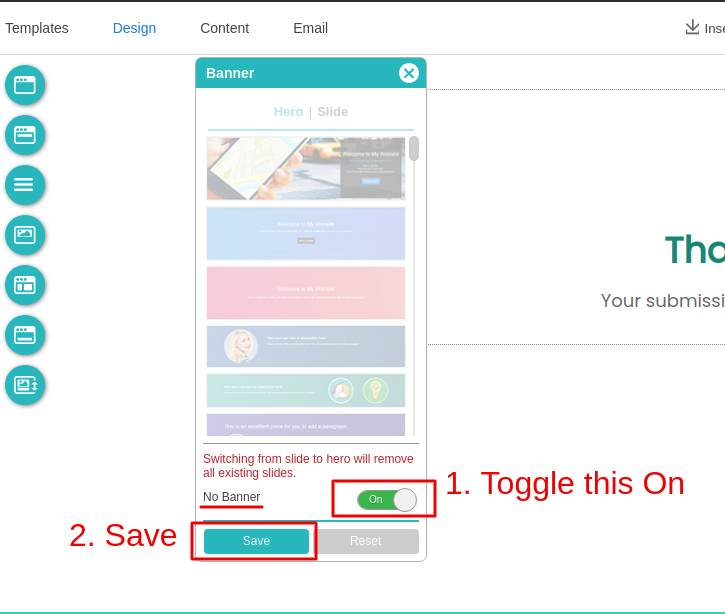 4. This will affect to individual page.