Problem: You can't save page contents.

Check error log
tail -f /usr/local/apache/logs/error_log
or
tail -f /usr/local/apache/logs/modsec_audit.log

Error message
Message: Access denied with code 403
Cause of the error: Modsecutiry for the Domain is enabled.

Solution: Disable Modsecutiry for a Domain.

1. Login to WHM as 'root' user. If you don't have root privilege, please contact your host provider to do this for you.
2. Search for "ConfigServer ModSecurity Control" in the WHM search bar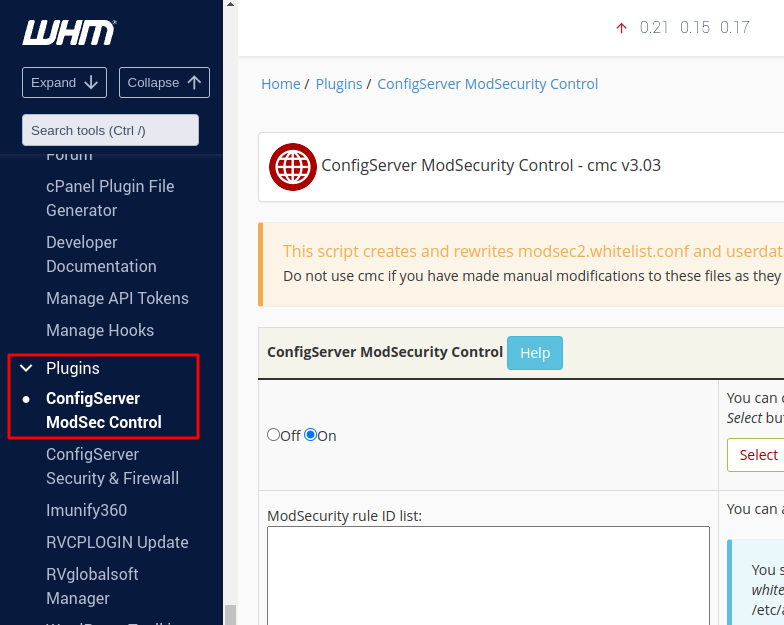 3. Select the domain name from the dropdown and Click on "Modify User Whitelist"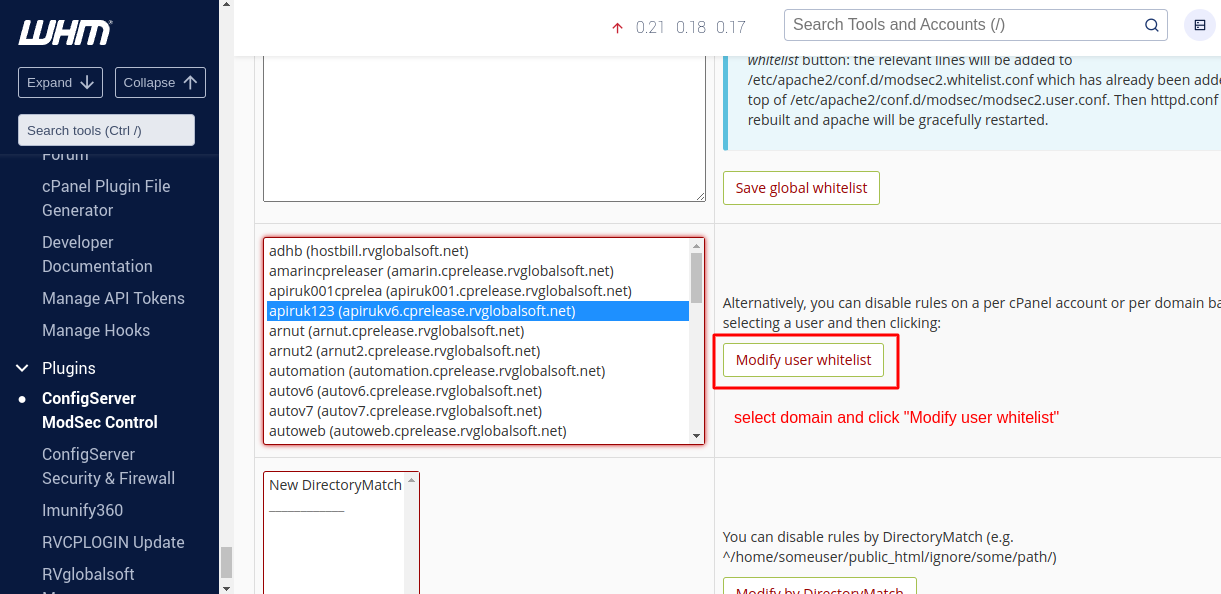 4. In the next page you can Disable/Enable ModSecurity by this cPanel user.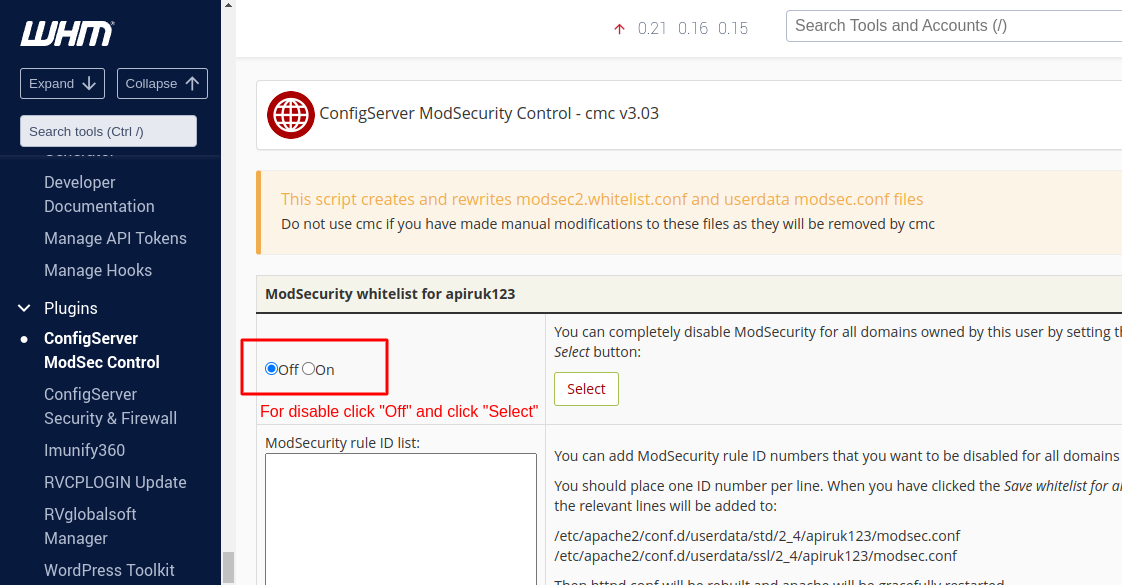 5. Back to Page Editor in RVSitebuilder 7 and Save content again.
=========